Phonos: Sonos Controller App for Windows 8.1, Windows 10 and Windows RT
Control your Sonos music system using your Windows PC/tablet. Fully compatible with the Microsoft Surface of course! Phonos is designed for touch usage on all screen sizes.
Features
Playback control (Play/Pause/Next/Previous)
Group Volume & Mute and Player Volume & Mute
Select music from all the usual sources, including your Library and almost every music service (including Spotify and Pandora)
See what is playing in every group
Edit Groups of Players
Search your Library and most Music Services
See the Queue and add & remove tracks
Share what you are listening to via the Sharing Charm
Disable screensaver for TV use or parties
Set the sleep timer
Like/dislike Pandora tracks as they play
Limitations
You cannot setup or configure the system, you will need to use an official Sonos app for that. A few music services are not supported, such as Rhapsody, Napster and Audible. (Almost all of the rest are).
Download It
Try the app for free from the Windows Store: Phonos
Support
Common Phonos for Windows problems
Screenshots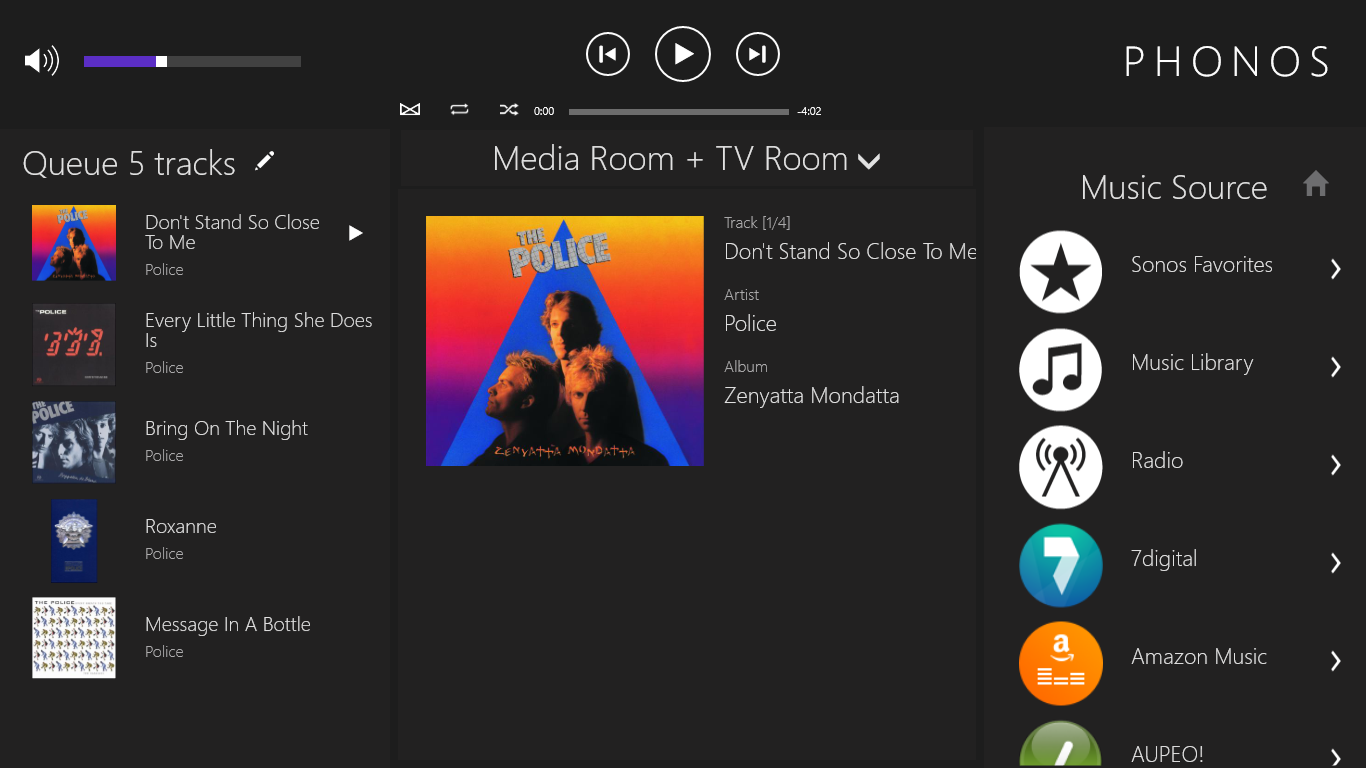 Select Groups: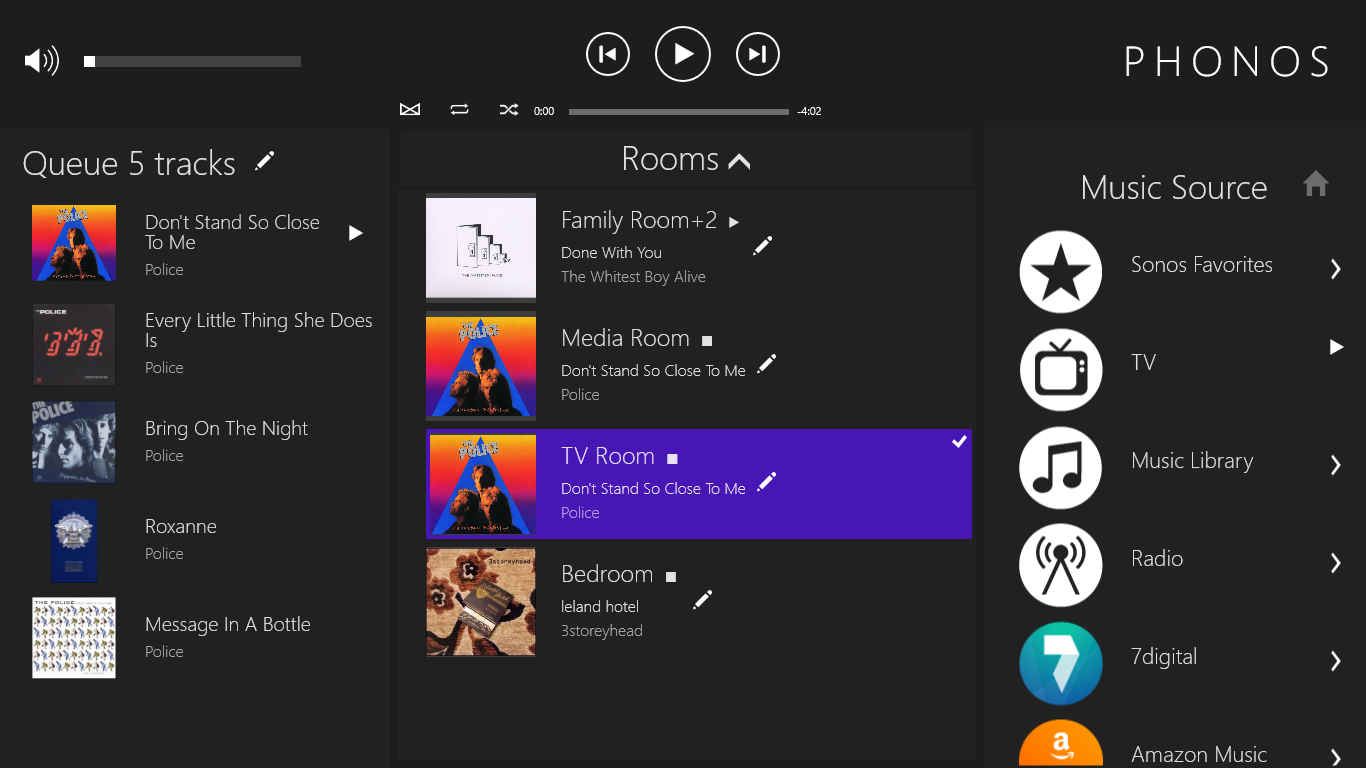 Control Player volume and Group volume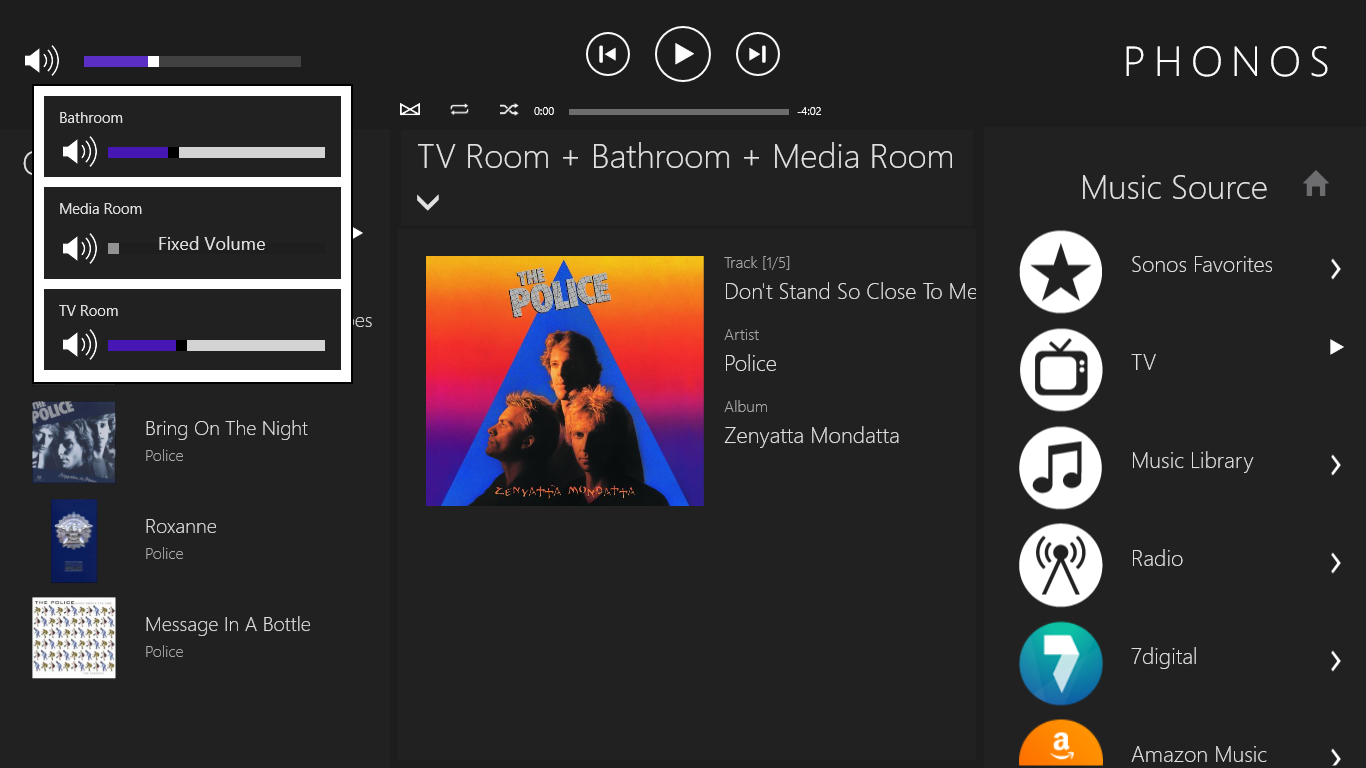 TV display mode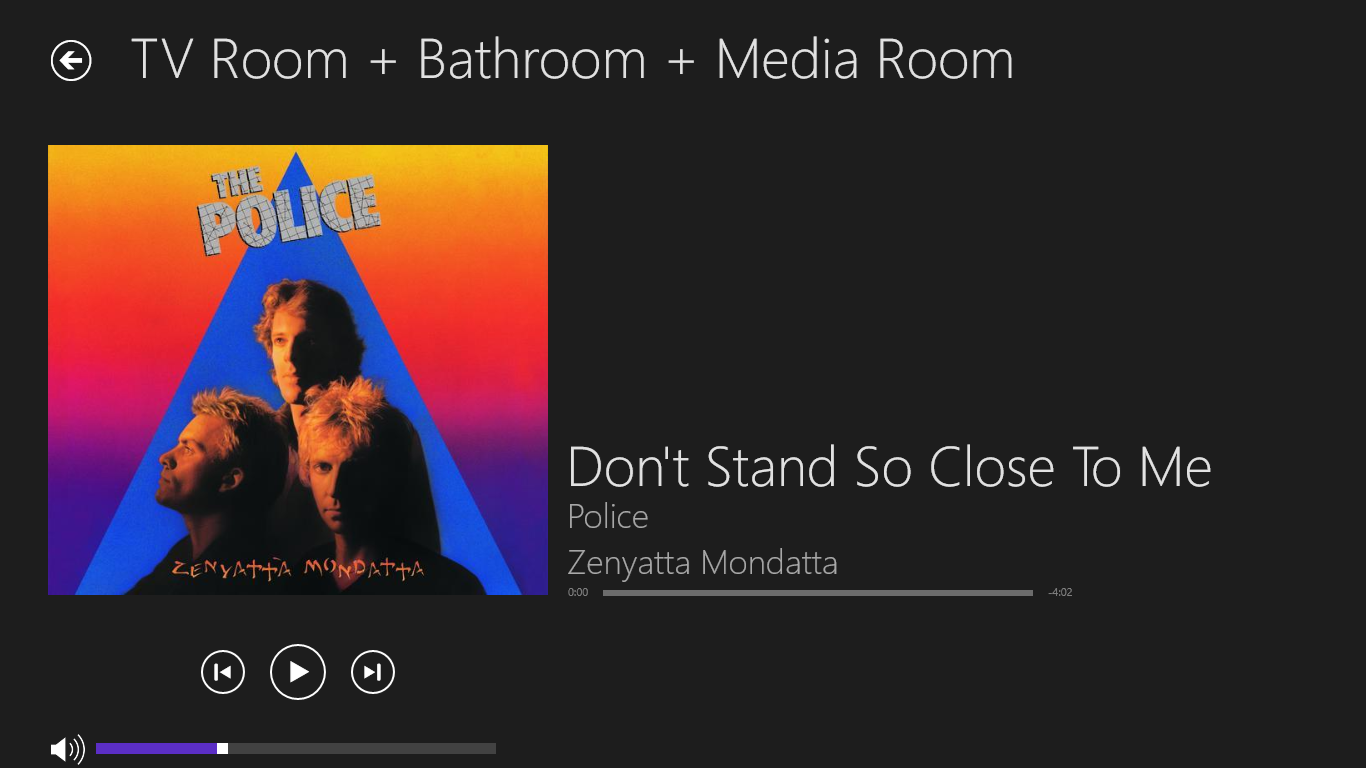 Edit groups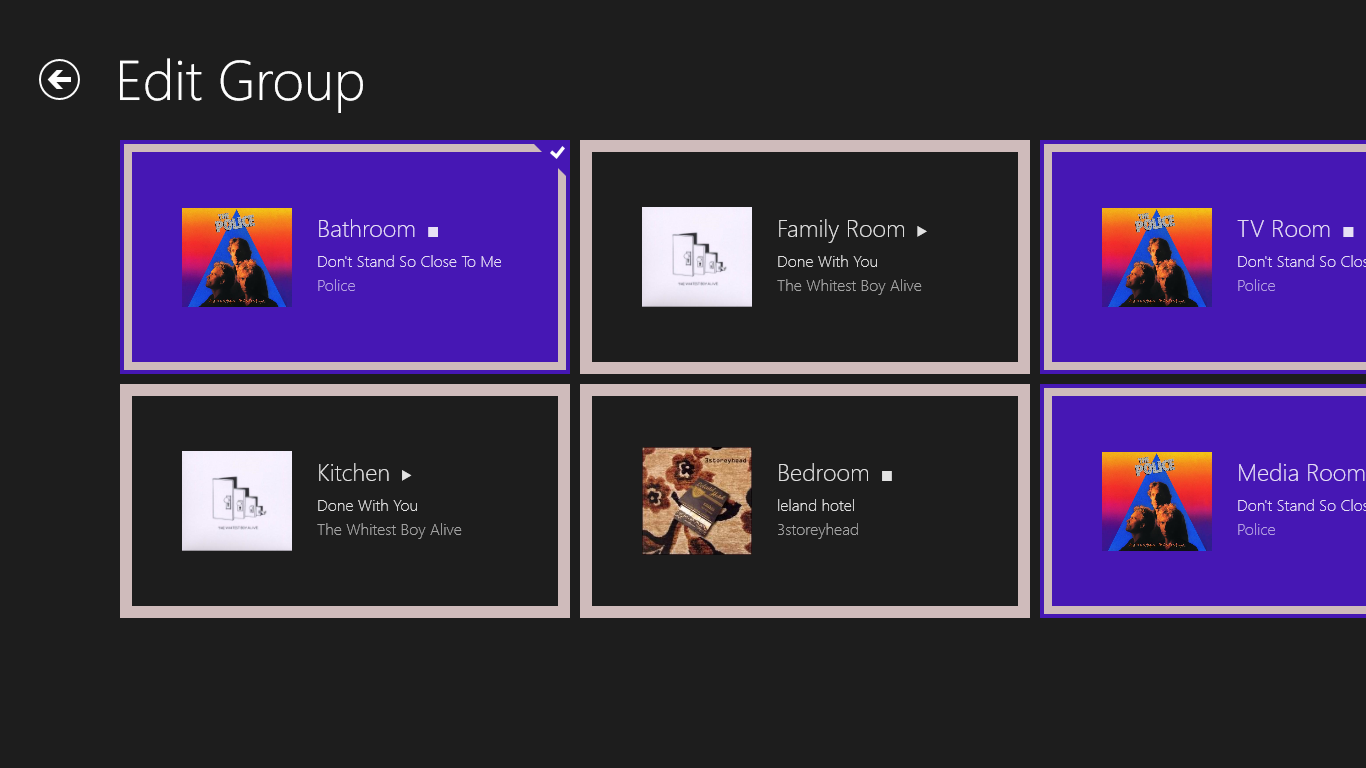 Edit the queue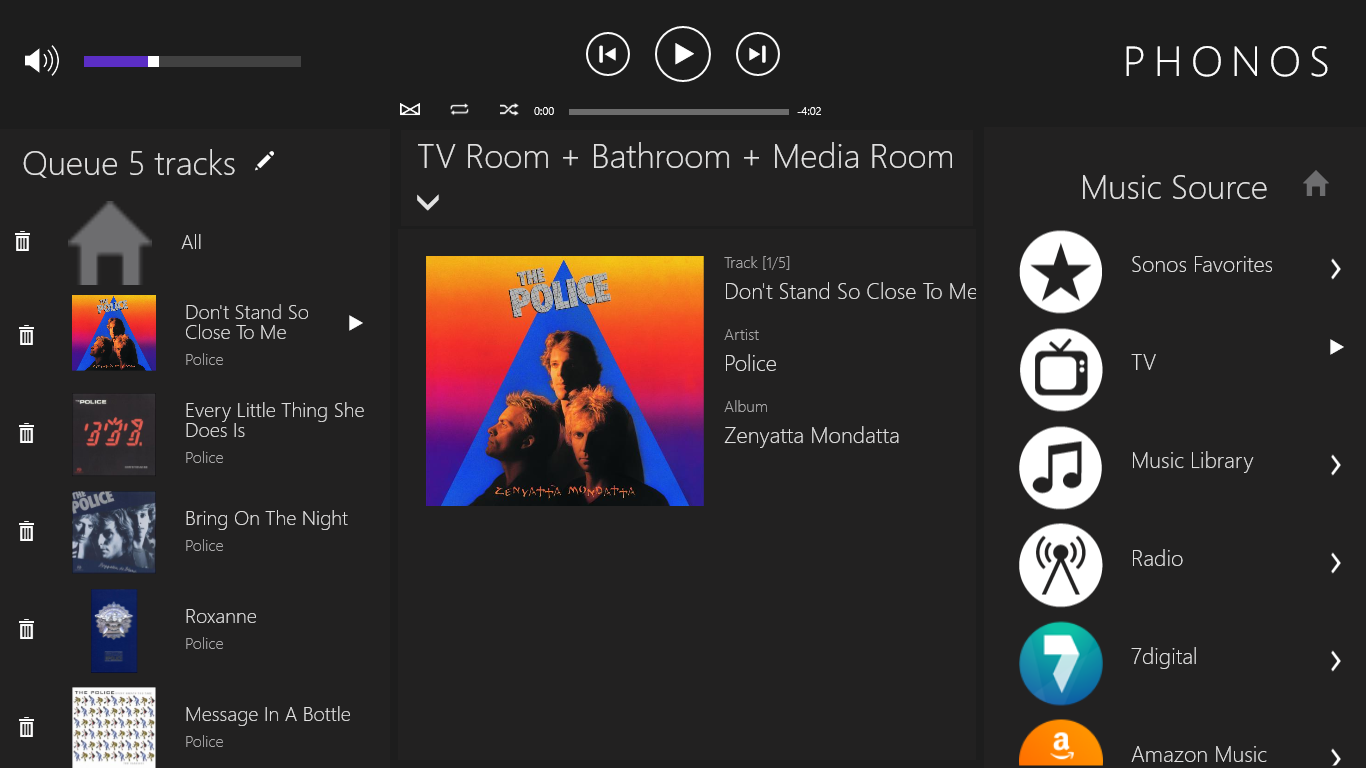 This application is not endorsed by or associated with Sonos, Inc. (which is why it is not free).
Sonos is registered trademark of Sonos, Inc.